Large Format Signs - Pull-Up Banners
Pull-up Banners
These banners are great for conferences, expos, and trade shows. Placed at entrances and near your kiosque or booth, they present corporate information where they are needed for maximum impact and message delivery.
Product Specs
Sizes: 33" X 81"
Colour: Full colour on 1 side (4/0)
Paper: 13 oz Matte vinyl
Quantities: Ranges from 1 to 10
Coating Options: No coating
Turnaround: 4 - 5 business days for production. Shipping time depends on shipping method and location.
SPECIAL INSTRUCTIONS:
Ensure that your PDF artwork is 33" x 81". The bottom 3" of your artwork should not consist of important artwork because it will be hidden by the stand.
Don't have existing artwork or need to make edits? Contact us at contact@gtaprinter.ca for professional and VERY affordable graphic design services. Need some minor touch-ups, edits, or file set-up? We do that for FREE!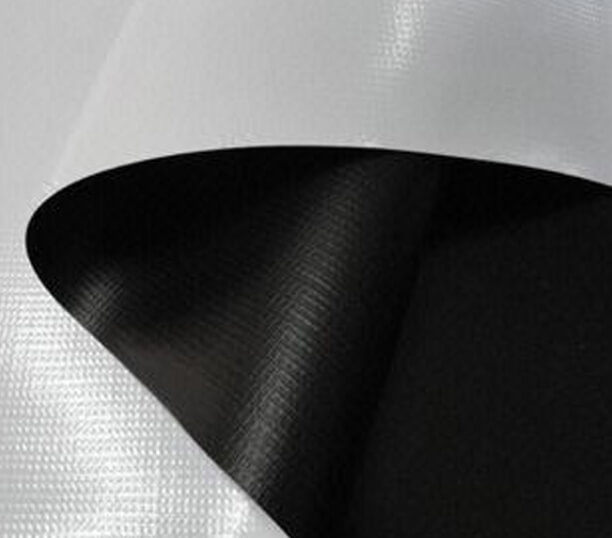 13oz Matte Vinyl
We print custom pull up banners on our reliable 13oz matte vinyl. This material reduces glare in strong lighting, so that your message can always be seen.
Retractable Banner Stand
Pull up banners are an effective and portable way to communicate your message at events and shows. The two feet on the stand twist out to ensure that your pull up banner is stable.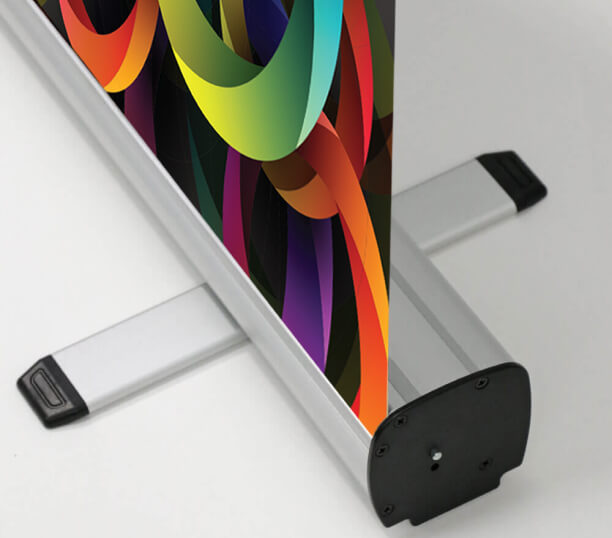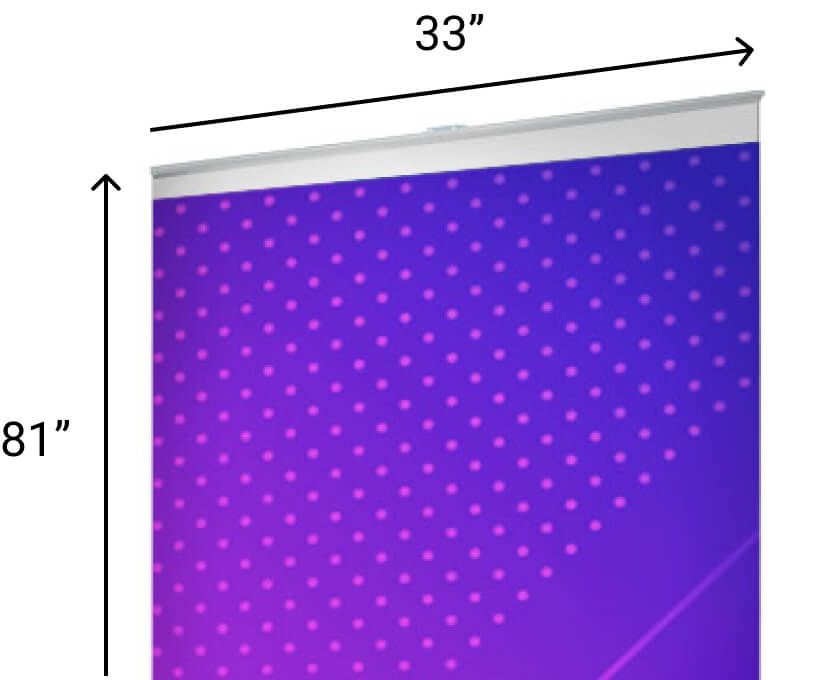 Standard Pull Up Banner Size
Size: 33" x 81"
Our standard retractable banners are big enough to make an impact but compact enough to maximize space as a trade show banner or at a busy convention.
Banner Stand Carrying Case
Your custom printed retractable banner comes with a complimentary carrying case. Use this travel bag to take your pull up banner anywhere.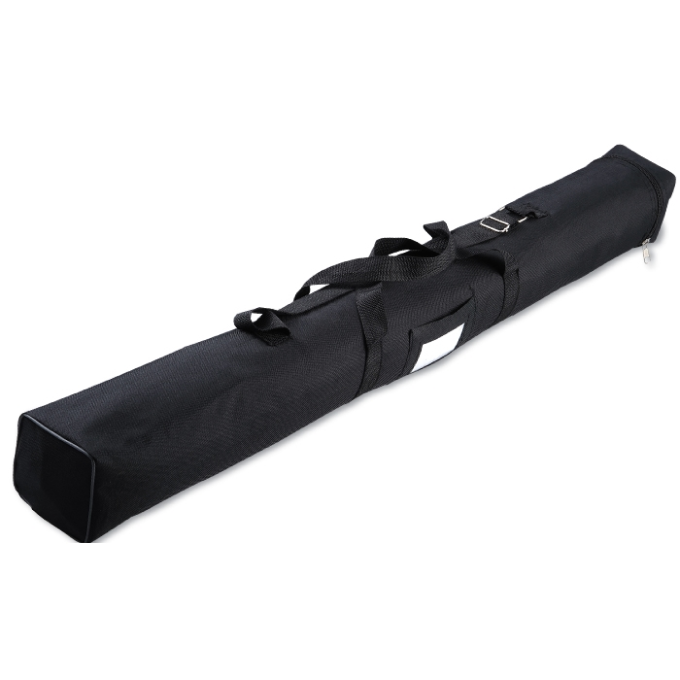 Size
Quantity
Price
33X81
1
C$ 111.08
2
C$ 222.17
3
C$ 333.24
4
C$ 444.33
5
C$ 555.41
6
C$ 666.48
View More